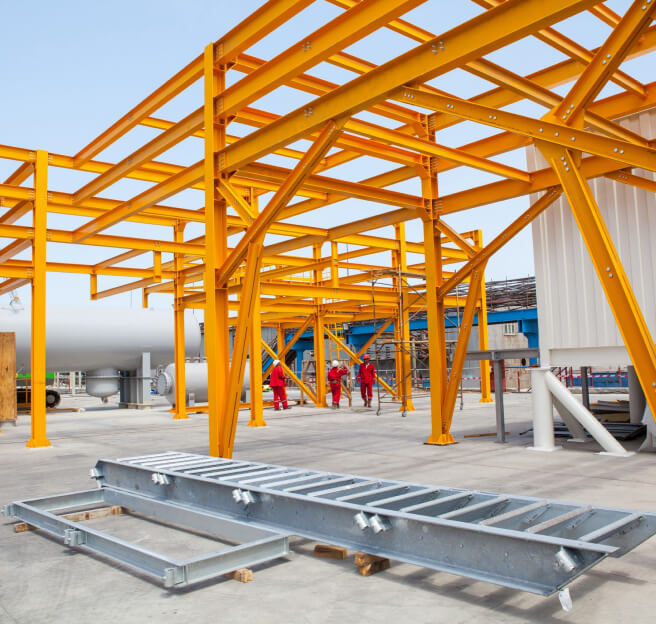 Industrial and residential construction
You can order steel supporting structures for industrial halls like columns, beams, bracings, trusses, as well as hall equipment elements – inspection platforms, crane beams, mezzanines, stairs, railings and other structures made of black and special steel according to the project.
As part of residential construction, we offer services related to elements intended for structures, which are made of prefabricated elements: among others, welded beams, including HSQ beams and columns.
We have many years of experience in the delivery of the above-mentioned structures to the Scandinavian countries.